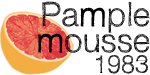 I have created my own currently list
:
reading. i can't get enough of it these days. i just want to fill my nook and shelves lol-instead of reading i find myself just looking for books, reading reviews and commenting like a nut! help! i guess it could be worse right?
finishing up 8 double page layouts for a disney swap, 2 layouts for my momenta posts in february, my one little word project/album and getting a project kit together for a little class i'm doing on 02/10.
time. i really need to get things done. i need to revamp my system already, only a month has gone by and it's just not working. i'm thinking of shopping for a pretty new organizer or making my own. what do you think?
getting back to the gym. i have 2 races listed in my 2012 goals, one of which the hubby and i have already booked with the warrior dash. i really want to get back on schedule with this and run my little patootie off. of course i can't wait to get back to zumba class with dad and kickboxing too!
the civil wars, barton hollow. one word-amazing. get it. you'll thank me :)
a lovely bowl of cocoa krispies. my favy late night snack.
that our 2nd car gets fixed asap and that the mechanic gives us a break, even the teeniest one would be helpful!
happy scrappin' my peeps!